Nice eyeliner
I liked the color and the packaging was cute. I think I need the brown color for everyday. I will buy next time.
The color was good
I liked the eyeliner - but it seemed a little dry. I had to dip this in a cup of hot water to make it work again. Anyway, the tip was very precise once it worked!
Amazing
It's great - I create a wing and it looks amazing because the tip is really slim.
I love it!
This is an amazing product. This is a good waterproof liner that definitely stays on. I will buy brown also,
Smooth Glide
This goes on smooth and dark. The tip gives a good wing.
Intense rich eyeliner that lasts 24 hours. Liquid eyeliner is waterproof and lasts all day. Slim tip defines eyes with glide-on precision. Waterproof, smudge-proof and long-lasting formula. You can achieve an intense line that is Blackest black or Brown and you will get a defined line every time.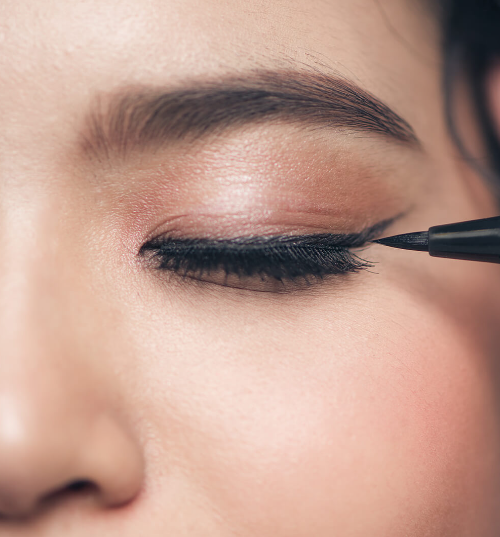 Get a sharp dramatic look with our liquid eyeliner pen
Best way to apply Bighiza's liquid liner
To apply, simply shake the product and this will saturate the felt tip with liquid. Start at the outer lash line and sweep the liquid eyeliner along the upper lash line in small, connected strokes. Continue until you reach the inner corner of your eye. Then, extend the line to the tear duct, following the natural shape of your eye, for a classic cat-eye.